Modern Wired, Wireless Local Area Networks (WLAN) & More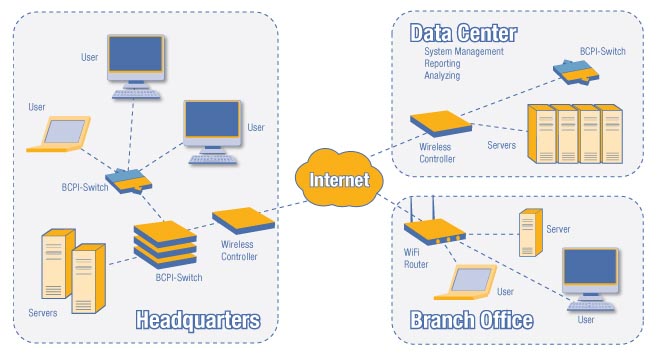 BCPI IT Solutions - Networking and WLAN
Information Technology - Solutions & Services
Security
Management
Software and Application Development
Implementation
Data Center Design
Capacity Planning
Wired & Wireless DS Distribution Systems
Our portfolio of IT Solution includes IT Enterprise & Network Capacity Planning, Engineering & Implementation, Data Center Design, Implementation & Management, Software & Application Development and Converged Technology – Telecom, Audio Visual, Data and Security.
IT ENTERPRISE SYSTEM & NETWORKING
DATA CENTER DESIGN
SOFTWARE APPLICATION DEVELOPMENT
CONVERGED TECHNOLOGY - TELECOM, AUDIO VISUAL, DATA and SECURITY
DATABASE ADMINISTRATION
INFRASTRUCTURE INSTALLATIONS

Ad Hoc Peer to Peer Networking Solutions
A modern implementation of WLAN can range from small in-home networks to large, campus-sized systems. BCPI can design and build a system for your users to allow access to Internet from WLAN hotspots in almost any situation or location allowing connectivity with portable devices that use 3G or 4G networks.