BCPI Document Translation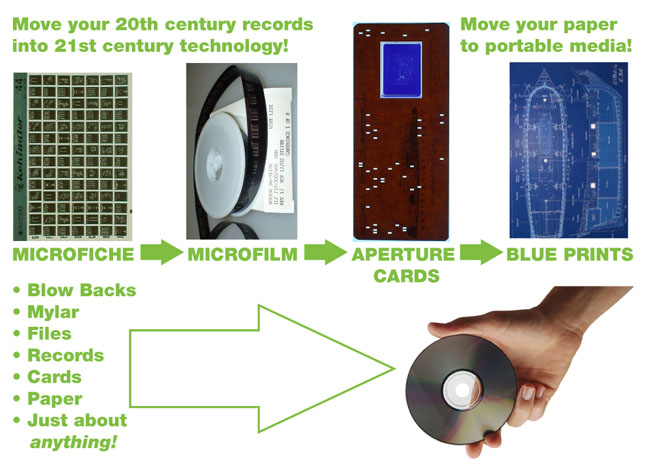 Move your 20th century records and documents into 21st century technology. With BCPI, you can use modern, effecient time saving and space saving technology without losing your stored documents and records. Move to a reliable, portable system.
If you're ready to upgrade, read about our imaging options here, or contact us with your particular situation details.
You can go beyond file cabinets and flipping through hundreds or thousands of sheets of paper trying to find the one item you're needing. With your documents moved into a digital system, you can search the database by keyword or phrase and quickly find what you're needing.
BCPI has performed millions of document imaging and scanning services for the United States Government and for private business. (To see a list of some of our clients, go here. )
BCPI ELECTRONIC DOCUMENT SYSTEMS
Data Conversion & Scanning with OCR, ICR, OMR and Raster Scanning.
Scanning
Microfiche
Microfilm
Blowbacks
Aperture Cards
Blue Prints/Mylar
Paper
more!
Read about our complete imaging and scanning services.