BCPI NRC Services
BCPI is the official United States Nuclear Regulatory Commission duplicating contractor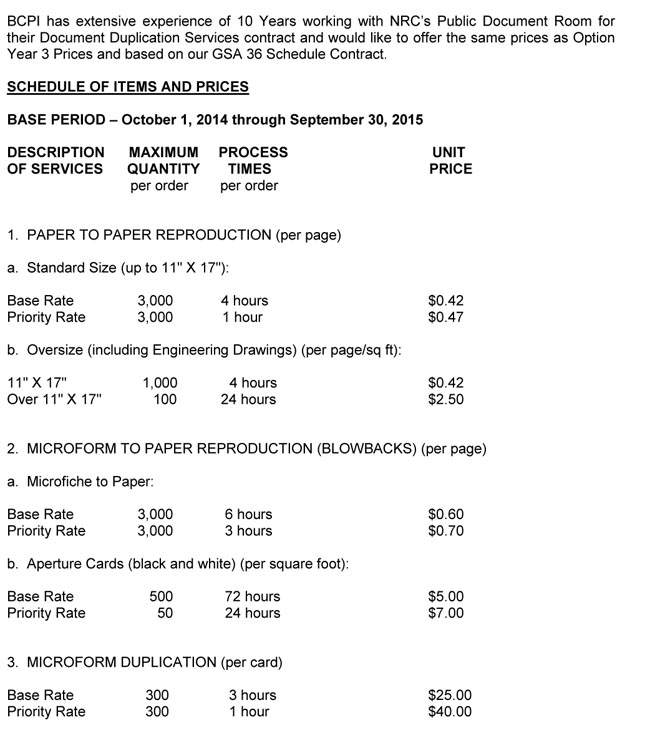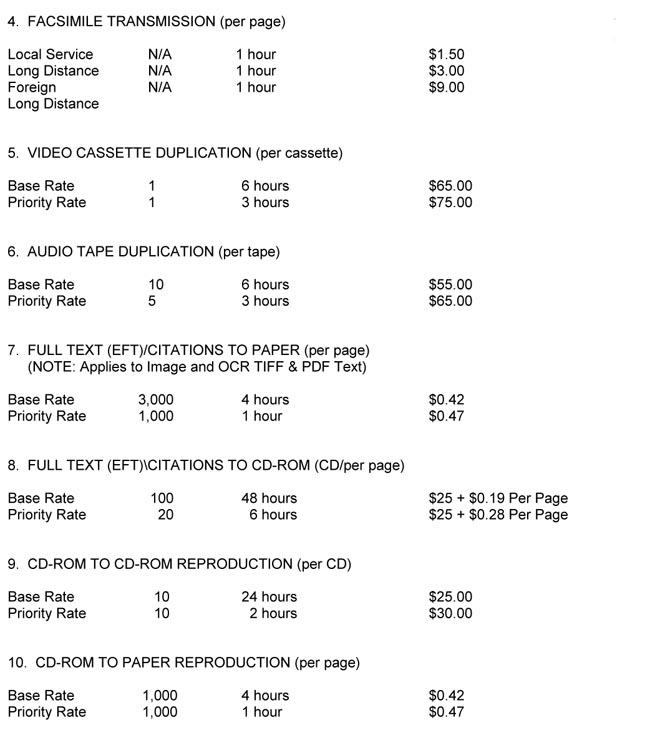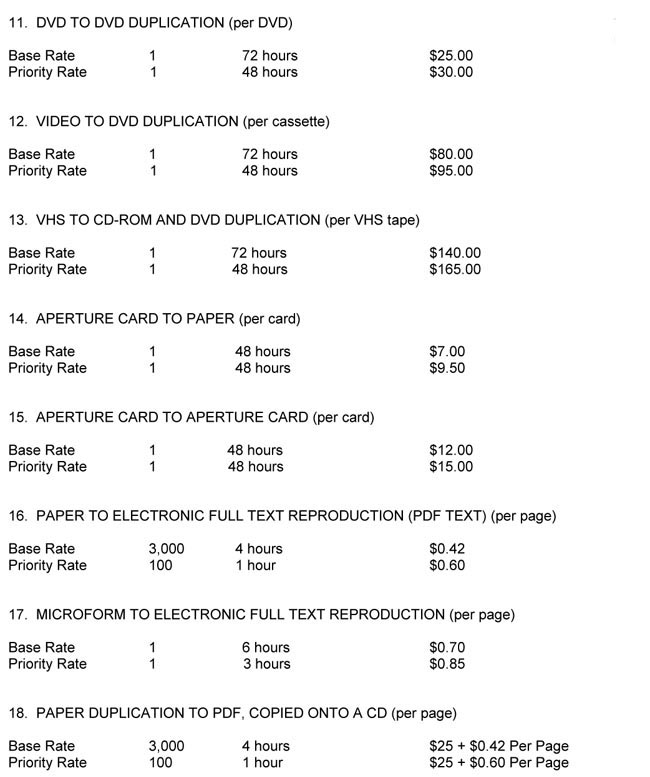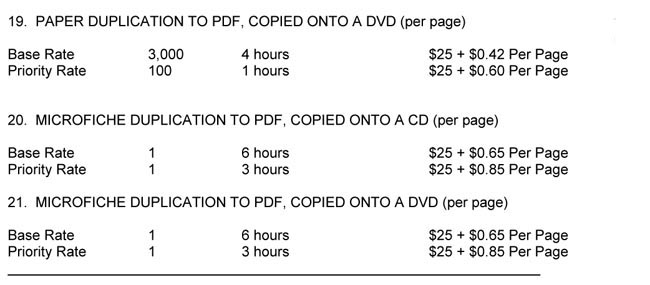 Minimum Order Policy (Credit Cards / Checks):
THE MINIMUM CHARGE FOR ANY REQUEST IS $25.00 PER REQUEST.
NO DISCOUNTS FOR RUSH REQUESTS
Read the NRC Reproduction Contract details here
To view the NRC government web site
document reproduction fee schedule, go here.
To see the official notice of BCPI being
awarded the NRC contract, see the notice here (under enclosure F)
---
See our testimonial letters from satisfied BCPI customers here on our Customer Appreciation page.