Telework Solutions from BCPI
The Future is here: the Paperless Office
BCPI is WOSB qualified and can be issued Sole-Source awards
Our client roster includes: HHS, Dept. of Veterans Affairs, NRC, Dept. of the Navy, Dept. of Transportation, DHS, Alabama Army National Guard, NASA/Honeywell, USDA, FDA, FCC, SSA, GSA, Dept. of the Interior, US Coast Guard, HUD, DOL, etc.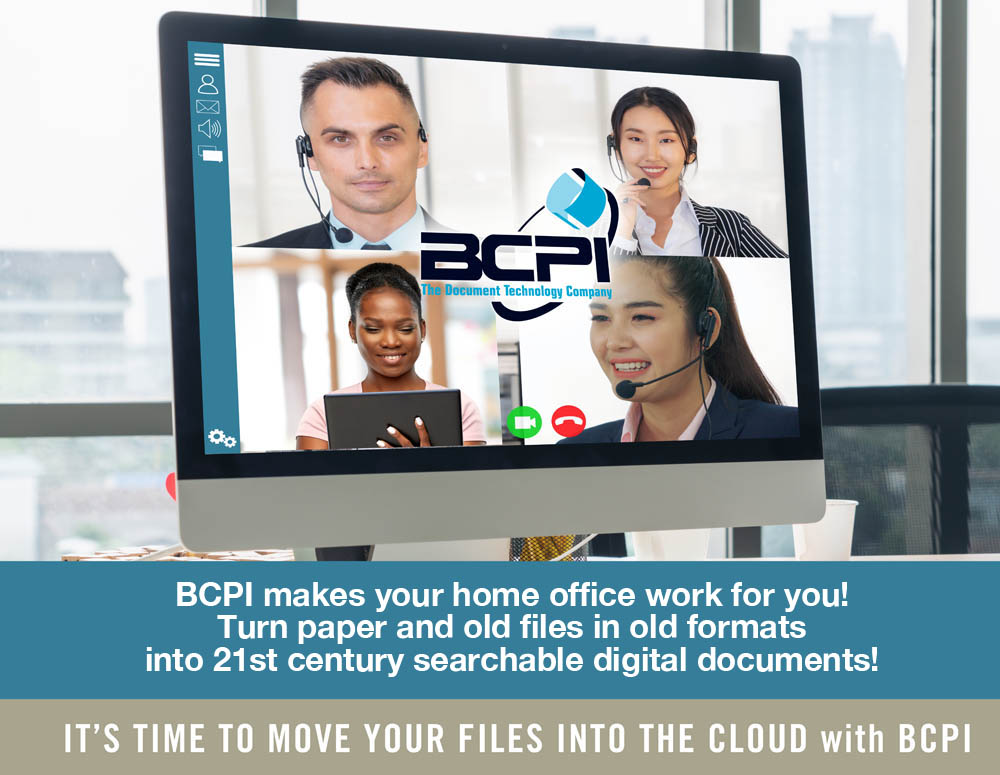 Bring your office files to your HOME / mobile office.
In 2020, the need to access agency and corporate files safely and securely has exploded.
It's time to move your office into the cloud, completely secure and made searchable by BCPI.
If your employees are working from a remote location, you need a safe and secure way to access and share records. BCPI has been the expert in digitizing, storing, and managing data for 27 years.
We can transform your old records and your ongoing influx of new paper-based materials, converting them all into remotely accessible digital files.
We can also dispose of records using highly-secure, government-standard methods.

Teleworking is now here using Green Office Technology from BCPI
A 'green office' functions better, saves on space, storage and money, and benefits the environment.

• Once we receive your files (we can pick them up from anywhere in the DC-Metro area) we begin the process to turn them into completely databased, searchable files you can then utilize from any location.
• Encryption and security meets GSA standards.
• Integration with Office 365 / Microsoft products.
• You can have your original files returned to you, or destroyed using shredding, cross-shredding, or 2-way cross-shredding.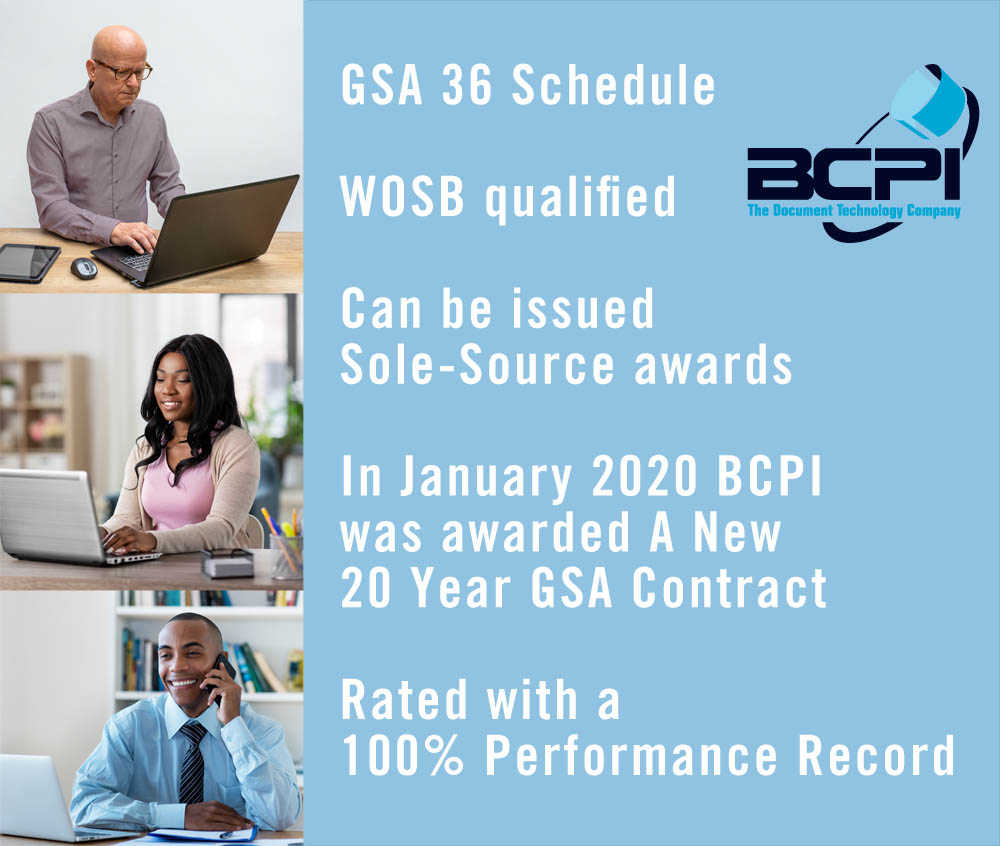 BCPI works with Gov'T Agencies, Law Firms, Medical Offices, and SMall Businesses.
BCPI is WOSB qualified and can be issued Sole-Source awards
BCPI is ready to help you meet your WOSB (Women Owned Small Business) contracting goals, our approved NAICS codes are 518210, 561439, 561499, 541199, 541611, 561110, 541612, 541618, and 541513.
Also see our related pages on GREEN OFFICE TECHNOLOGY, DOCUMENT SCANNING and DOCUMENT PRINTING
---
See our testimonial letters from satisfied BCPI customers here on our Customer Appreciation page.