We Really Are Green
Environmental Management ISO14001
We are continually working to minimise our impact on the environment and our Environmental Management System (EMS) is maintained to rigorous ISO14001:2004 international standards.
Each year, we invest significantly in reducing our affect on the environment, both because we wish to thrive as an exemplary corporate citizen and sustainable business, but also to reassure our clients that we are reducing the part we play in their supply chain.
In addition to this prestigiously recognised commitment, we set stringent, internal environmental targets. Our progress is regularly monitored by both our internal environmental manager and an independent, accredited auditor.
Federal Paperless Mandate
Implementation of the Government Paperwork Elimination Act
"OFFICE OF MANAGEMENT AND BUDGET

AGENCY: Office of Management and Budget, Executive Office of the President

The Office of Management and Budget (OMB) provides procedures and guidance to implement the Government Paperwork Elimination Act (GPEA). GPEA requires Federal agencies, by October 21, 2003, to allow individuals or entities that deal with the agencies the option to submit information or transact with the agency electronically, when practicable, and to maintain records electronically, when practicable. The Act specifically states that electronic records and their related electronic signatures are not to be denied legal effect, validity, or enforceability merely because they are in electronic form, and encourages Federal government use of a range of electronic signature alternatives."
White House Org Web Page on the Paperwork Elimination Act
The Paperless Office
The paperless office is defined as reduction or elimination of the use of paper. By converting paper documents into digital form the necessity of paper is reduced or eliminated entirely. By going paperless, there can be significant money saved, boosted productivity, reduction of space needed for storage, and make document and information sharing easier. By doing this, information can actually be made more secure, and the impact upon the environment is reduced.
We use soya inks and recycled paper
Carbon Emissions. On Track!
We are investing in monitoring, disclosing and reducing our corporate GHG emissions and are on track to continue to reduce both our Scope 1 & 2 footprint by an increased level through 2013. We meet Carbon Emissions standards within the globally accepted WRI GHG Protocol.
Environmental Impact of Paper Consumption
The consumption of paper is significant environmental impact. This impact has led to changes in industrial behavior for both business and personal activities. Because of effective modern technology the harvesting of wood for paper production has created relatively low pricing, paper as a cheap commodity has led to a high level of consumption and waste.
Changes in environmental awareness and increased government regulation has created a sharp focus on sustainability in the pulp and paper industry.
Commercial Waste
We separate all material in house and invest heavily in recycling every possible item of commercial paper and cardboard waste. In 2012, we prevented over 200 tons of our clients' paper from entering landfills.
Green Office Technology with BCPI
21st Century Technology makes a 'green office' function better, saves on storage and saves money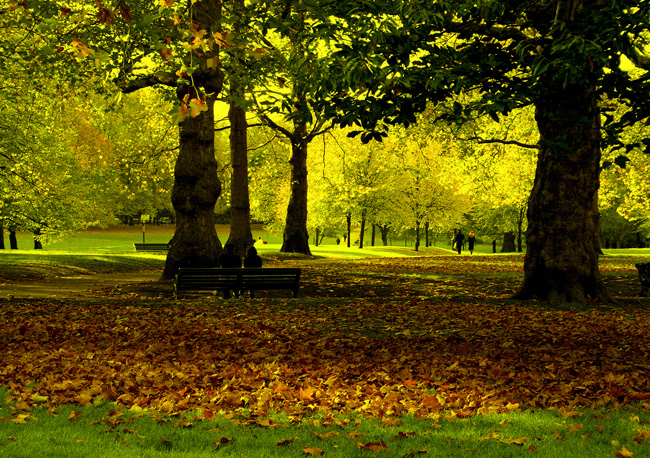 Do you have important information stored on paper documents? Do you worry about your archive of these documents, what if they are damaged or destroyed? What if there are simply too many of them and they're taking up too much room?
By using modern, 21st century technology, these paper documents can be changed to safe and permanent full color digital formats that cannot be altered, thus preserving the archive quality of the source material.
For example, PDF is an electronic file format that makes paper far less necessary than ever before. We can save literally millions of text documents to CD-R's or DVDs, or onto flash drives, network storage drives, all with passwords and security protection. These documents stored onto digital materials can still be stored away from any common access, or made available through office networks. The possibilities are many, and BCPI can make a customized solution for your archival and daily office access needs.
Historical file documents can be scanned into PDF files and saved digitally in full color.
Electronic files do not deteriorate like paper documents. They are not susceptible to fire and water damage, and can be easily duplicated to multiple security locations, creating fall-back versions in a limitless number if desired.
When needed, digital PDF documents can be printed-out, utilized, then recycled again.
New documents can be digitally made and locally stored into intra-office or internet systems, sent via email when needed, or added to existing archive systems.

A digital file made from Microsoft Word, Excel, etc., , whether scanned from an older paper document or from a brand-new document, can be set to prevent any alteration thus preserving the archival nature of the creation date and time.
Adobe PDF files can be passed easily between distant offices via email, and password use can prevent third-party examination of the PDF.
Electronic document storage is much safer than old-fashioned paper document storage. Multiple copies of any digital file can be inexpensively made and stored indefinitely.
Using 21st century document technology meets the demands of 'green initiatives' and provide real money savings.
Saving important documents in full color in formats that prevent alteration (such as the Adobe PDF format) allows businesses to archive information without producing new paper storage responsibilities. In fact, you can now retire existing paper documents into safe, permanent formats that meet the requirements for a "green office."